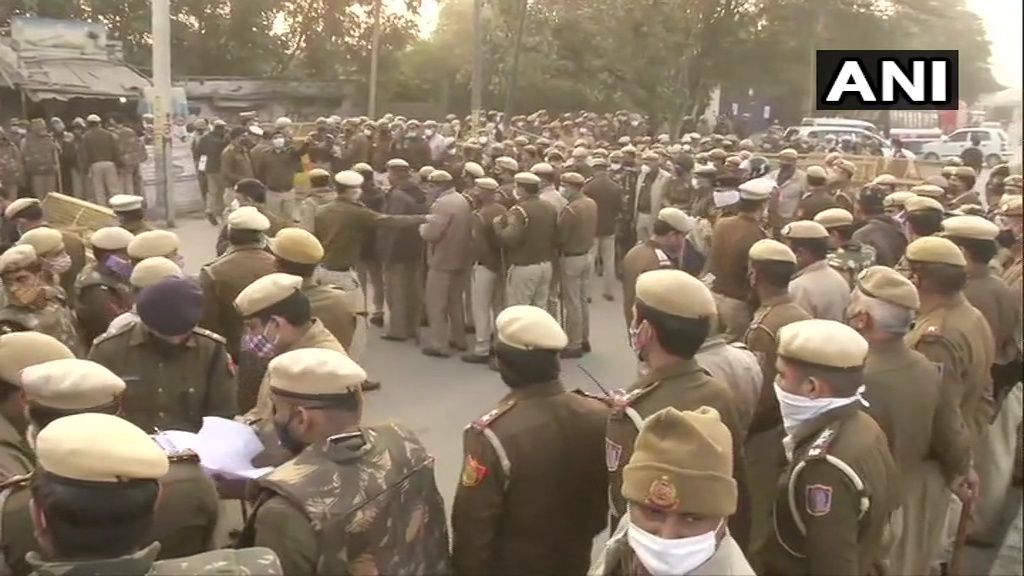 Haryana Seals All State Borders, Blocks Gurugram, Faridabad Roads to Stop Farmer Protest in Delhi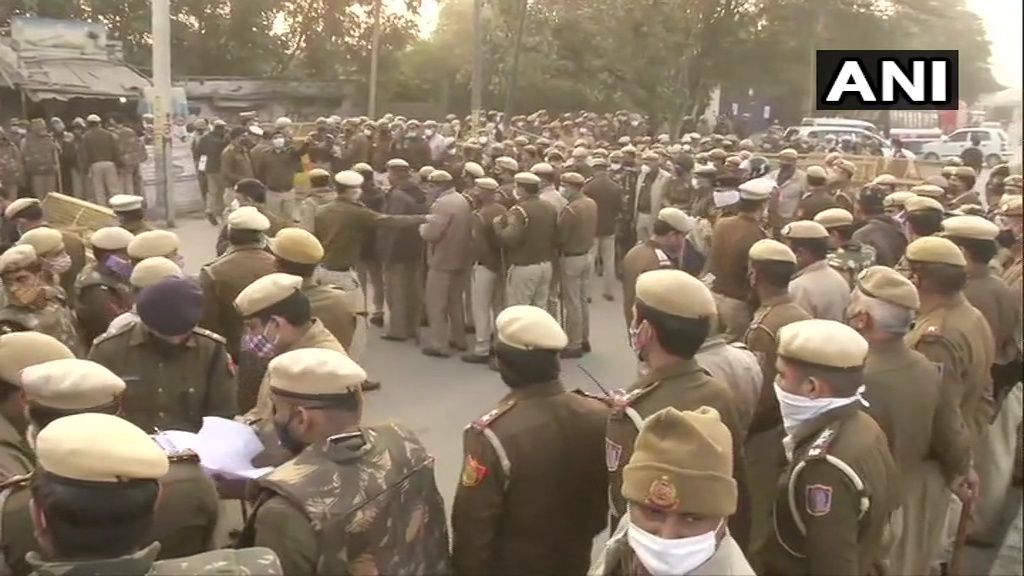 New Delhi: Heavy deployment of police forces was seen at the Delhi-Haryana border on Thursday morning in anticipation of the 'Delhi-Chalo' tractor march in the national capital by farmers protesting against the Centre's three newly-imposed farm laws. The march is organised by All India Kisan Sangharsh Coordination Committee (AIKSCC), Rashtriya Kisan Mahasangh, along with various factions of Bharatiya Kisan Union who joined hands for a "Samyukta Kisan Morcha" to press the central government to scrap the contentious farm laws.
The ML Khattar-led BJP government in Haryana had said that it will seal its borders with Punjab for the next two days to stop farmers from continuing their morcha to Delhi.
Videography with the help of drones is being done to keep vigil at the state borders with Punjab and other sensitive points. The Haryana Police used cranes to put up multi-layered barricades and boulders on roads and stop all kinds of traffic from Punjab.

Meanwhile, the Faridabad police have also stepped up its security with clear orders at the Delhi-Faridabad border to not allow any protesters to enter between today and tomorrow.